Have you ever bit into something so decadent and creamy that you just can't stop eating? Well prepare yourself to do so with this ultra delicious and fluffy Strawberry Cheesecake Salad.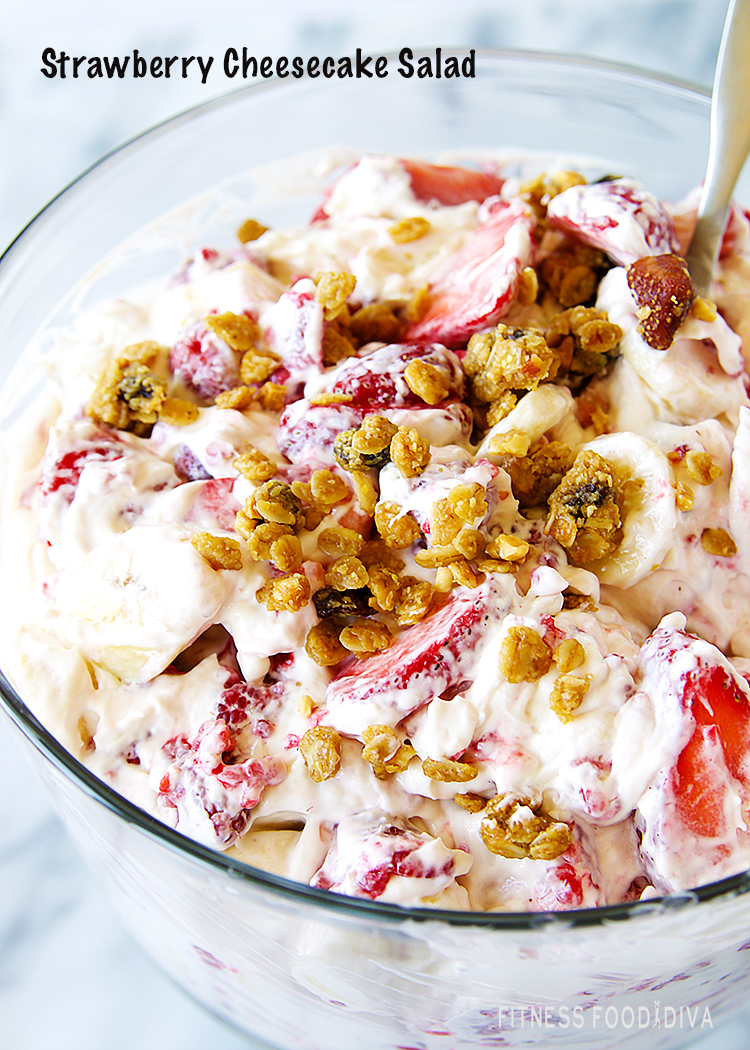 Wow! I haven't posted a recipe in forever, but today I am coming at you with this amazingly delicious Strawberry Cheesecake Salad. It is super simple to make, Low-fat (and still yummy) and will feed a ton of people. I recently made this Strawberry Cheesecake Salad for my daughters 1st Birthday Bash. I doubled the recipe and it fed about 60 people of all ages. When throwing a party of any kind, it is great to have a salad that is easy to make and super pleasing to the tastebuds. My niece put it perfectly, "this salad is ridiculously good, I can't stop eating it." That is what a party host hopes to hear of the foods she/he is serving. You won't miss a bite, because each bite is rich and creamy and full of sweet goodness. Plump full of strawberries, bananas, and raspberries and loaded with lots of fluff each bite is just like eating strawberry cheesecake, but WITHOUT all the fat and calories. YAY!!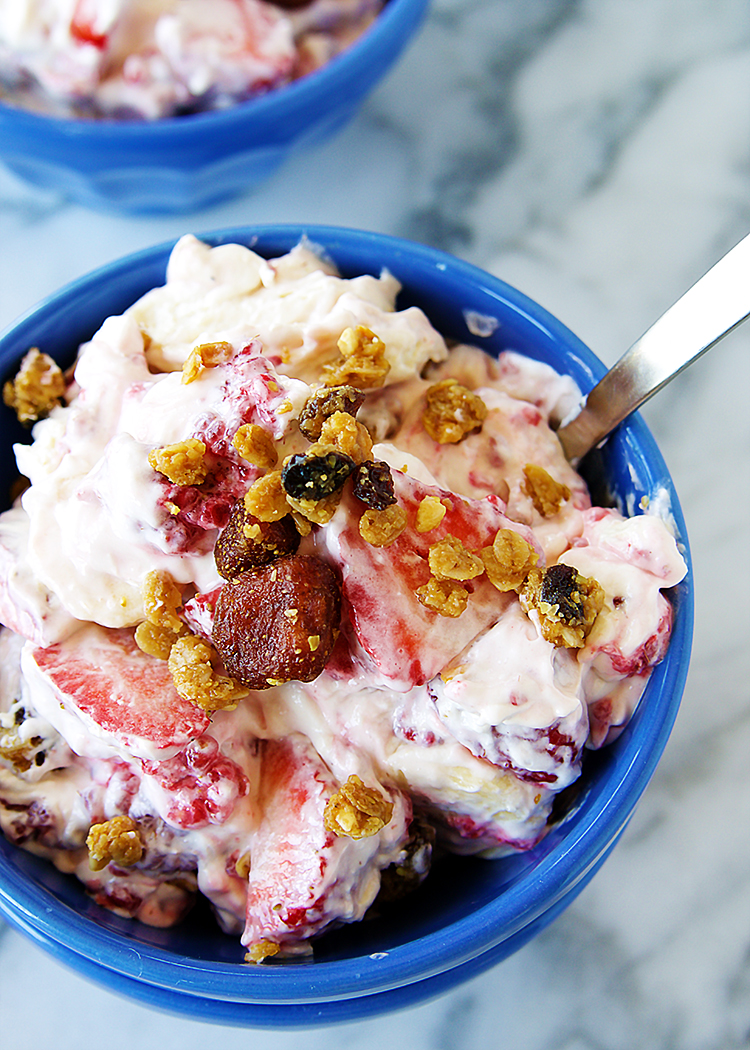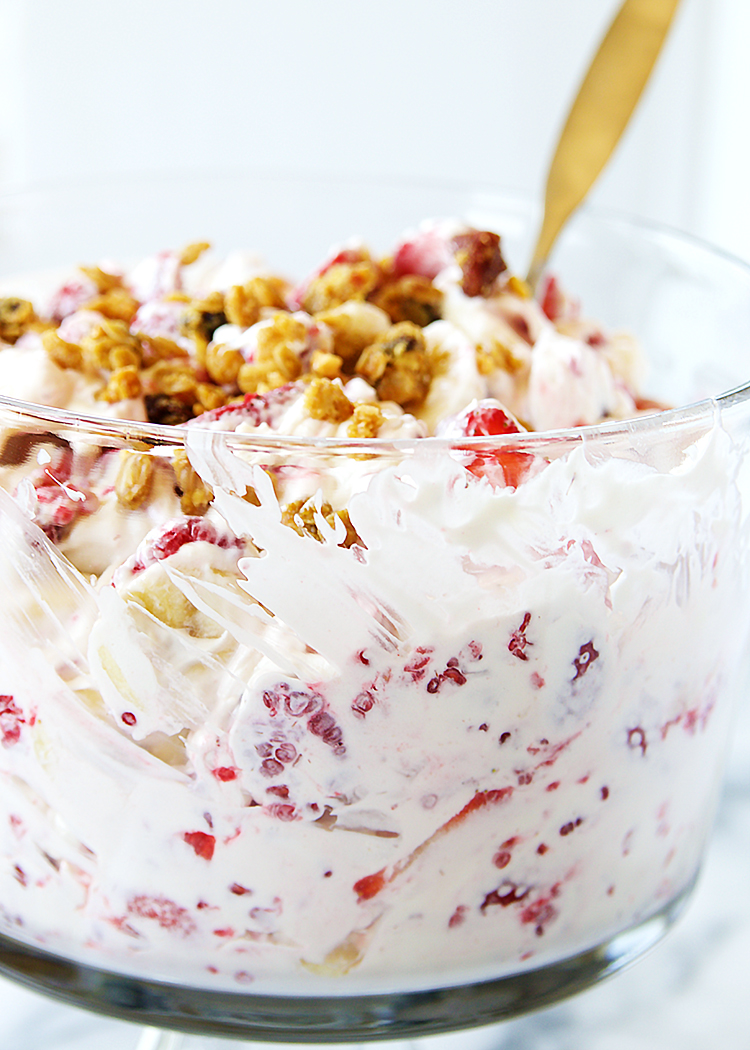 This Strawberry Cheesecake Salad is loaded with all kinds of goodness and will be a big time party pleaser. The hardest part is trying not to eat it as you go. So when you need a fun, DELICIOUS, mouthwatering salad at anytime of the year, whip up this Strawberry Cheesecake Salad and watch the party line up for seconds. Let them decide if it is a dessert or a salad!!
Strawberry Cheesecake Salad
2017-07-18 15:39:23
Serves 10
Is it a dessert or a salad? So light, fluffy, and delicious you will be the talk of the table.
Ingredients
16 oz.1/3 less fat cream cheese, softened
1 c. powdered sugar
2 tsp. pure vanilla extract
16 oz. fat free cool whip
16 oz. Strawberries, sliced
2 ripe bananas, sliced
12 oz. raspberries
3 tbsp. crushed graham crackers
Instructions
In a large bowl using a hand mixer, beat together cream cheese, powdered sugar, and vanilla until light and fluffy. Beat in Cool Whip until combined.
Fold in strawberries, bananas, and raspberries. Transfer to serving bowl and sprinkle top with graham cracker crumbs.
Adapted from Delish.com
Adapted from Delish.com
Fitness Food Diva https://fitnessfooddiva.com/

My Latest Videos