Just one more reason to celebrate Summer is with this savory Grilled Salmon with Bacon and Corn Relish. Bursting with color and exuding amazing flavors this recipe is going to be a fish derby winner.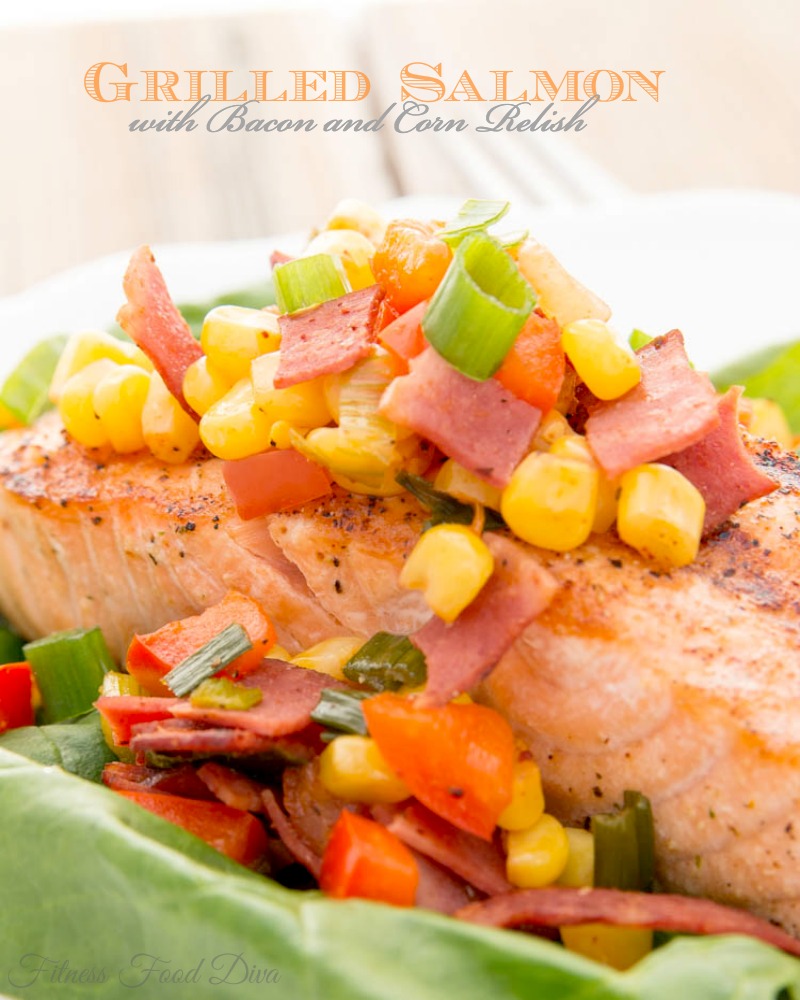 Salmon is one of my favorite fish and the beauty of living in the Pacific Northwest is that we get a lot of fresh fish so I couldn't pass up the opportunity to try this recipe out. The simplicity of it and all the different ingredients really got my eye. Let's face it, I can't pass on bacon. This Grilled Salmon with Bacon and Corn Relish may sound complex, but really is easy and doesn't take much time at all. Once the relish is made all you have to do is grill your salmon, assemble it and your meal is at the table hot and delicious and ready to eat.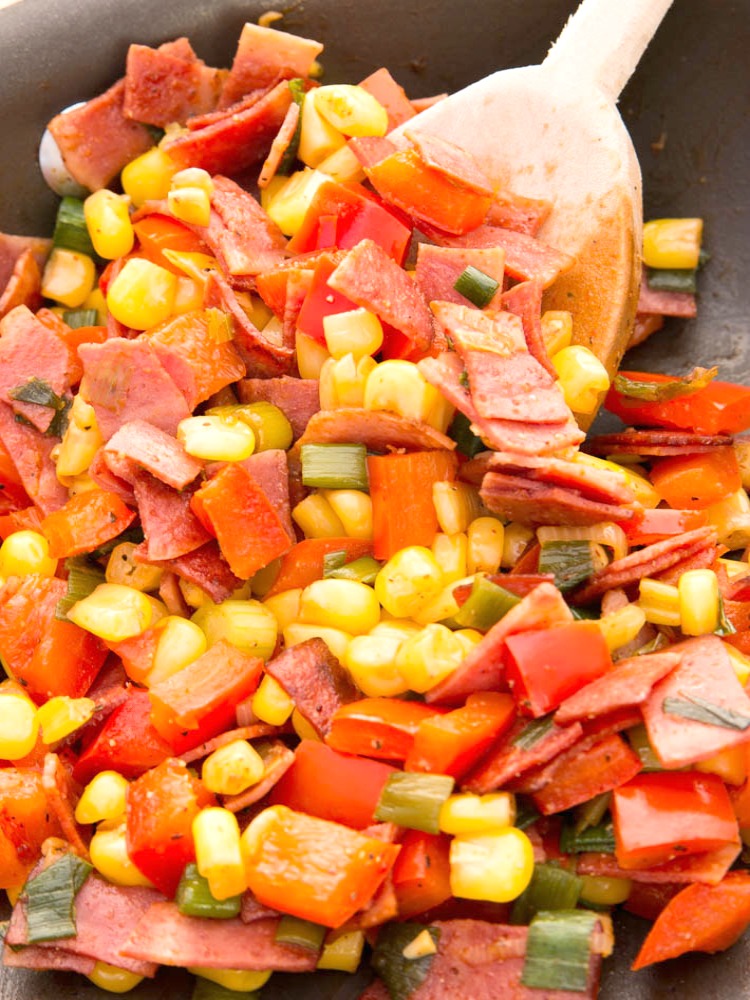 There is something about grilled salmon that just tastes so fresh and healthy and on a warm summer night with the breeze gently blowing and the sun starting to set, this Grilled Salmon with Bacon and Corn Relish is the perfect ending to a beautiful day. Each bite is moist and tender (as long as you don't over cook the salmon) and just the perfect combination of sweet and spicy.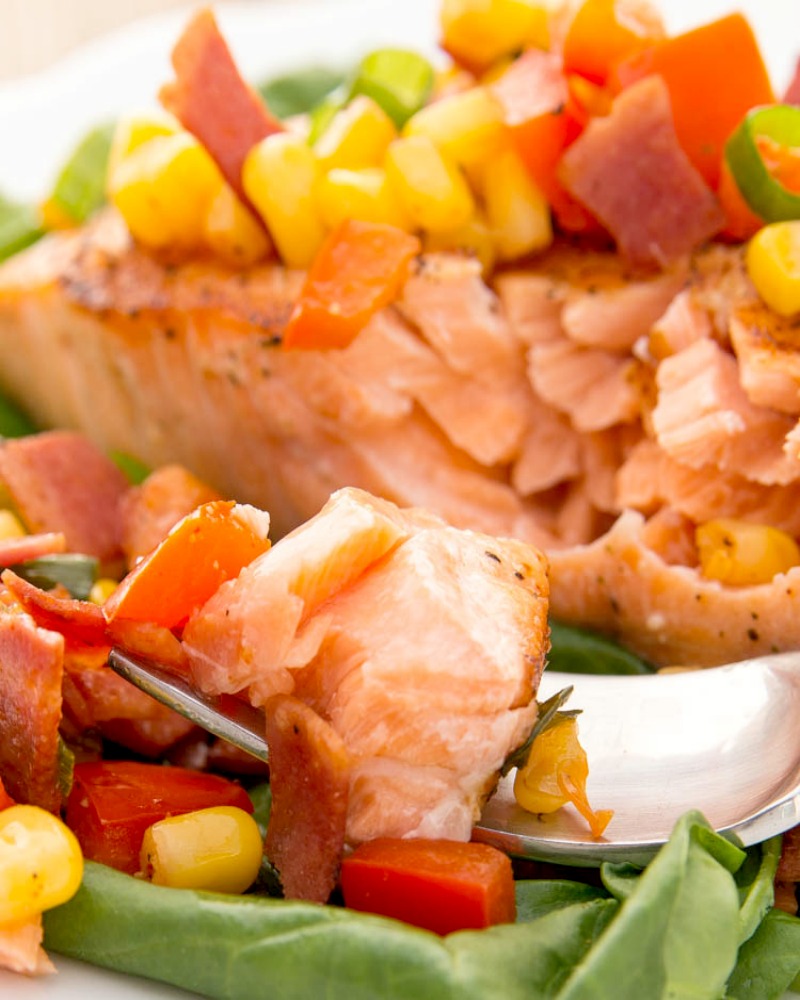 So if you want to explore the succulent side of salmon, and have a healthy meal that is easy to prepare, fast to make, and delicious to the taste, then I would highly recommend this Grilled Salmon with Bacon and Corn Relish. xoxo