This Shrimp Cobb Salad is a sensational summer time salad that is full of flavor and is a perfect spin on the traditional Cobb salad.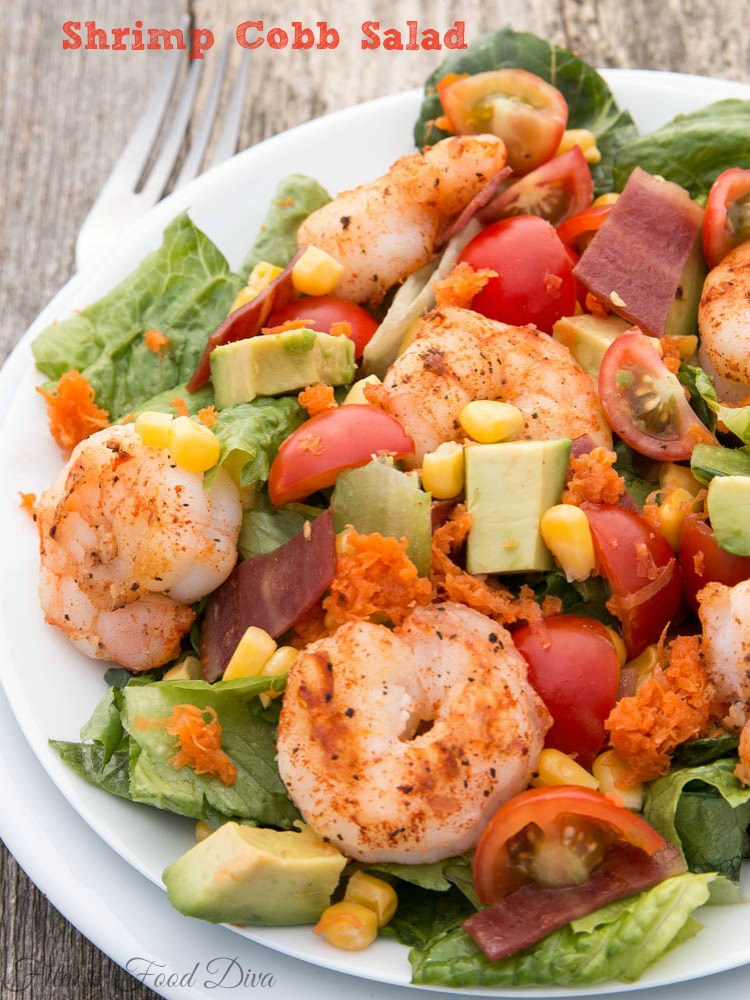 This Shrimp Cobb Salad is so easy to make and the flavors all come together so perfectly. I made this for dinner the other night and actually used it as our main meal and it filled me up just right. Salad is such a great alternative to a heavier dinner when the sun is out and the oven needs to stay off.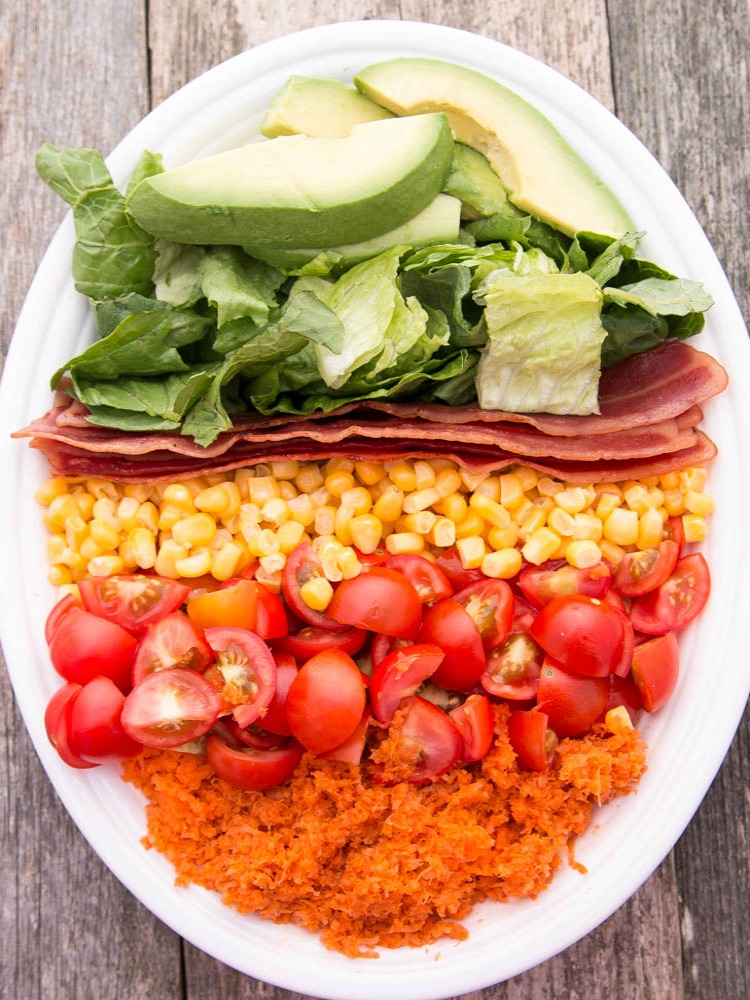 There is no need for a BBQ either, but by all means go ahead and use one to cook the shrimp. I just threw my shrimp on a griddle pan and seasoned them, turned them once and they were done in 5 minutes. The dressing on this Shrimp Cobb Salad is nice and light with a little bit of kick from the dijon mustard. It adds just the right amount of flavor without taking over the salad.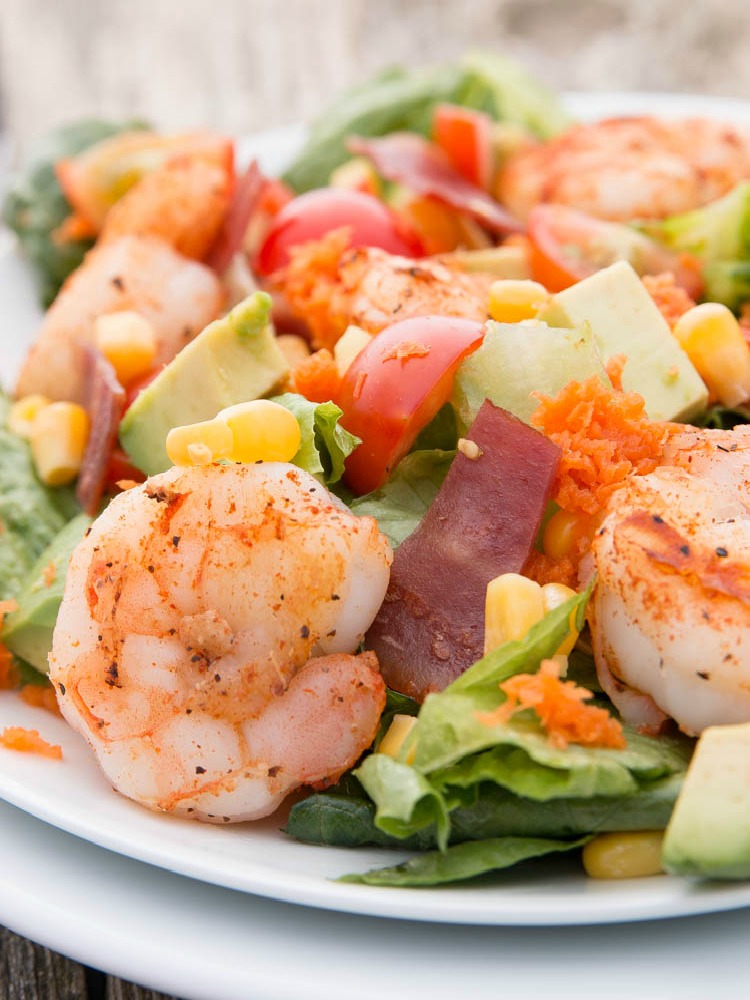 If you are looking for a whole lot of flavor, a little less work, and something to enjoy while you relax with your feet up watching the sunset, This Shrimp Cobb Salad is just what the doctor ordered. xoxo.
Shrimp Cobb Salad
2015-05-03 21:31:17
A flavorful summer time salad that hits the spot on a warm night.
Ingredients
4 slices center-cut bacon ( I used turkey bacon)
1 pound large shrimp, peeled and deveined
1/2 teaspoon paprika
1/4 teaspoon black pepper
Cooking spray
1/4 teaspoon salt, divided
2 1/2 tablespoons fresh lemon juice
1 1/2 tablespoons extra-virgin olive oil
1/2 teaspoon whole-grain Dijon mustard
1 (10-ounce) package romaine salad
2 cups cherry tomatoes, quartered
1 cup shredded carrots (about 2 carrots)
1 cup frozen whole-kernel corn, thawed
1 ripe peeled avocado, diced
Instructions
Cook bacon in a large nonstick skillet over medium heat until crisp. Remove bacon from pan; cut in half crosswise. Wipe pan clean with paper towels. Increase heat to medium-high. Sprinkle shrimp with paprika and pepper. Coat pan with cooking spray. Add shrimp to pan; cook 2 minutes on each side or until done. Sprinkle with 1/8 teaspoon salt; toss to coat.
While the shrimp cooks, combine remaining 1/8 teaspoon salt, juice, oil, and mustard in a large bowl, stirring with a whisk. Add lettuce; toss to coat.
Arrange about 1 1/2 cups lettuce mixture on each of 4 plates. Top each serving with about 6 shrimp, 1/2 cup tomatoes, 1/4 cup carrot, 1/4 cup corn, avocado, and 2 bacon pieces. Enjoy!
Adapted from Cooking Light
Adapted from Cooking Light
Fitness Food Diva https://fitnessfooddiva.com/

My Latest Videos