A bold and tasteful touch of the Mediterranean comes complete in this quick and easy Mediterranean Orzo Salad. Full of robust flavors, yet lite to eat as a side or spruce it up unconventionally with some sausage or meat of choice and it becomes a healthy and satisfying meal.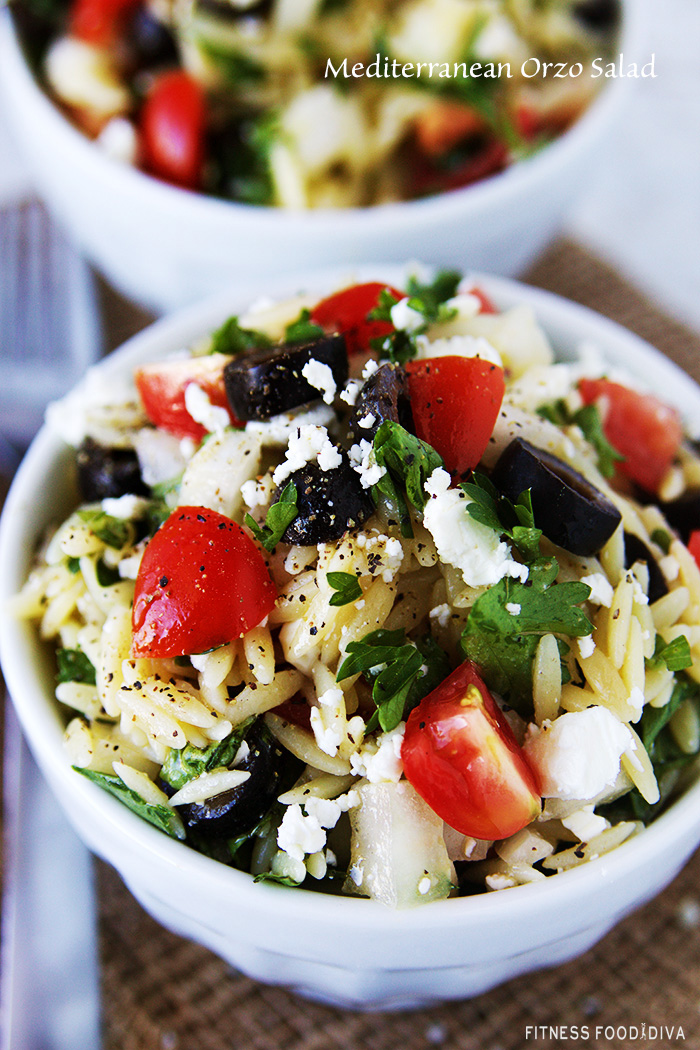 I love cooking with orzo, it is so fast to make and has such a great flavor especially when using a seasoned broth to cook it in rather than water. It is such a lite pasta and is amazing in this Mediterranean Orzo Salad. It doesn't suck up all the flavor so you can really taste all the herbs, seasoning, olives, and feta cheese that is mixed in with it.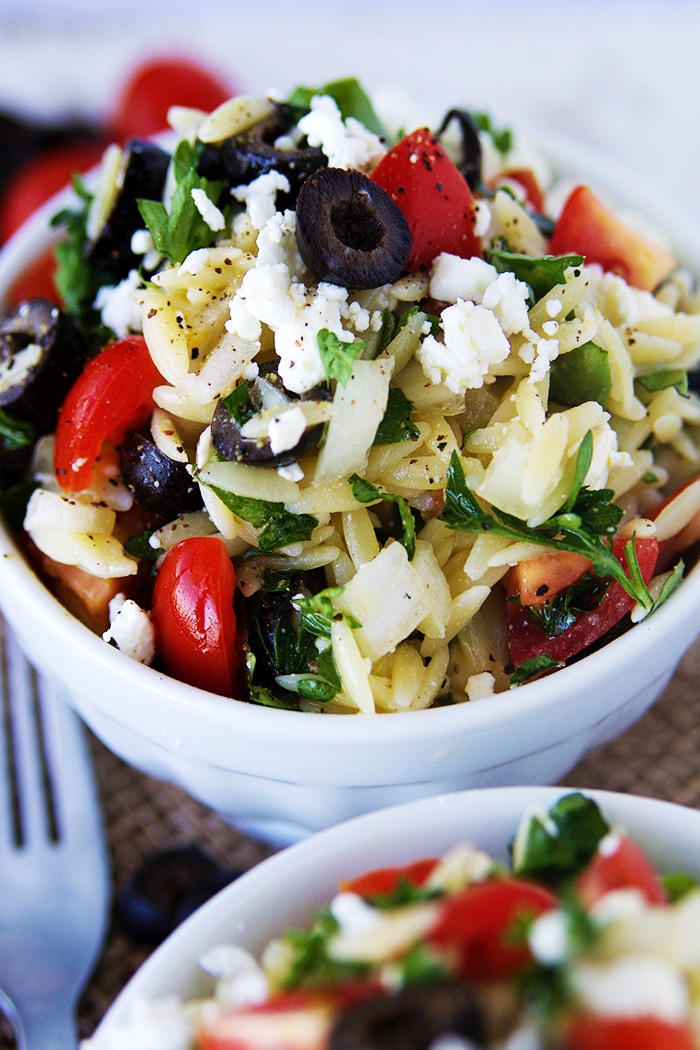 If you haven't figured me out by now, I will tell you that I love to make delicious meals that don't make me spend a lot of time hovering around the stove or standing in the kitchen. I love to cook for family and friends, but I love to interact with them too, so making recipes that will combined the best of both worlds is a plus.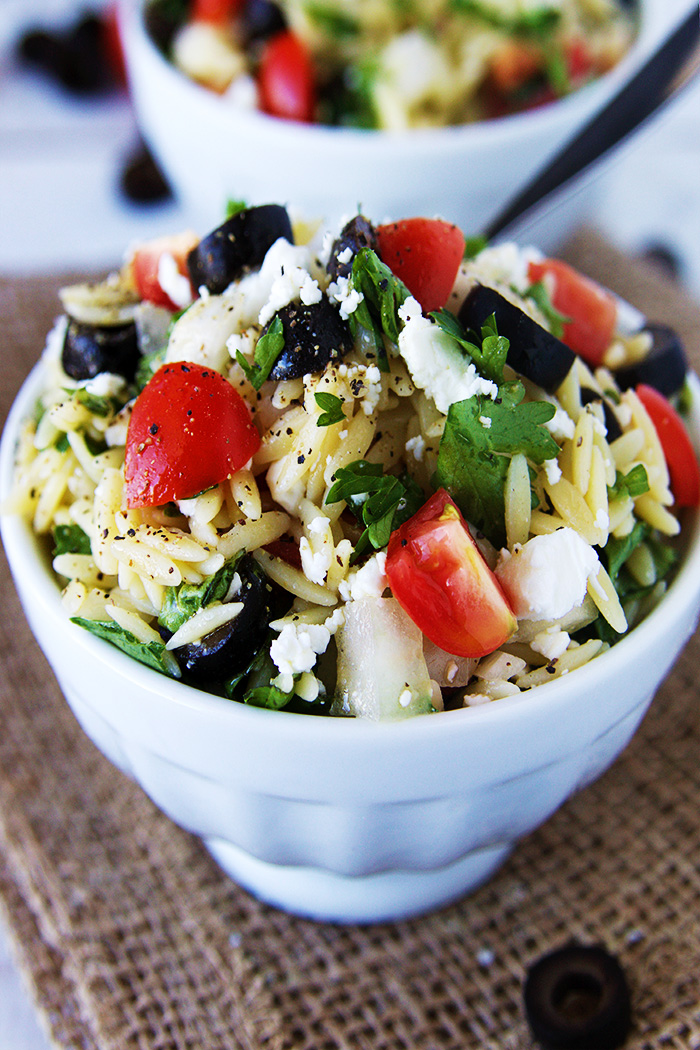 This Mediterranean Orzo Salad is a great healthy and simple pasta salad that works well with a nice grilled salmon or halibut or along side a baked sweet or yukon potato. If you like simplicity and have a flare for the robust, you will enjoy this Mediterranean Orzo Salad in all its delicious glory! xoxo.