Quick Fettuccine Alfredo is nothing but creamy goodness all wrapped around your fork. Loaded with just the right flavors to make this an amazing pasta dish in less than 30 minutes.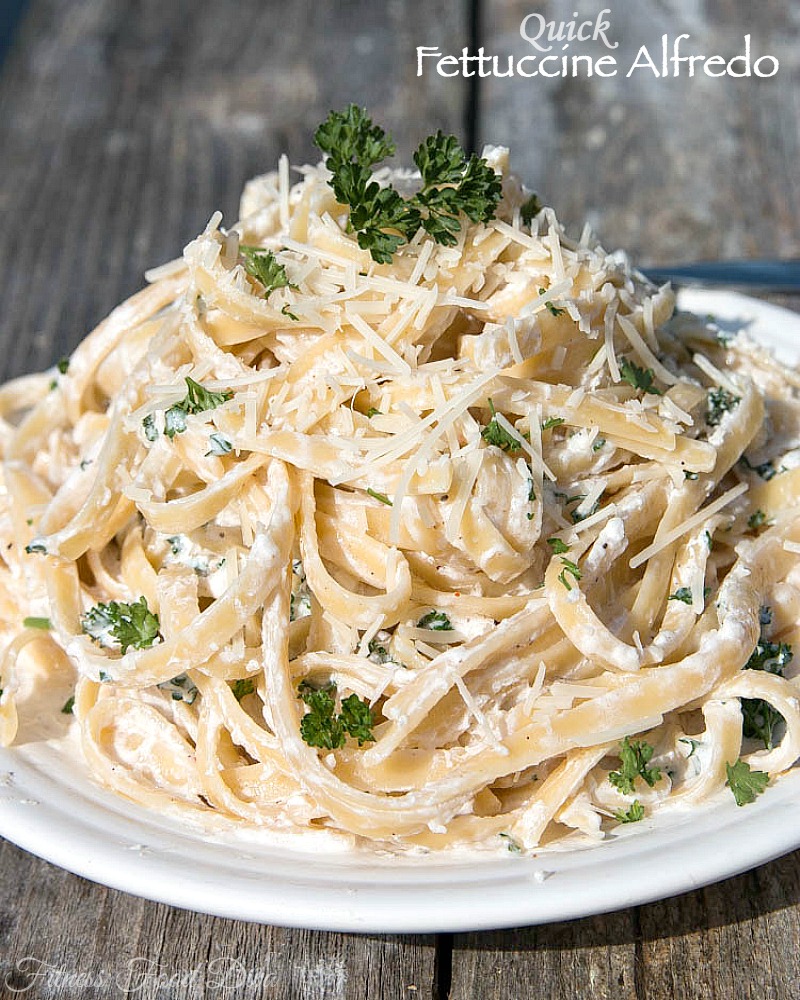 Believe it or not, this Quick Fettuccine Alfredo is made with no butter and no cream. Just a little coconut oil, plain yogurt, and parmasean cheese is all it needs to make this every bit as creamy as traditional fettuccine. Pasta is such a simple and great way to make a large amount of food without having to spend a large amount of money. I was really excited to make this recipe and try out the addition of yogurt and the subtraction of cream and butter.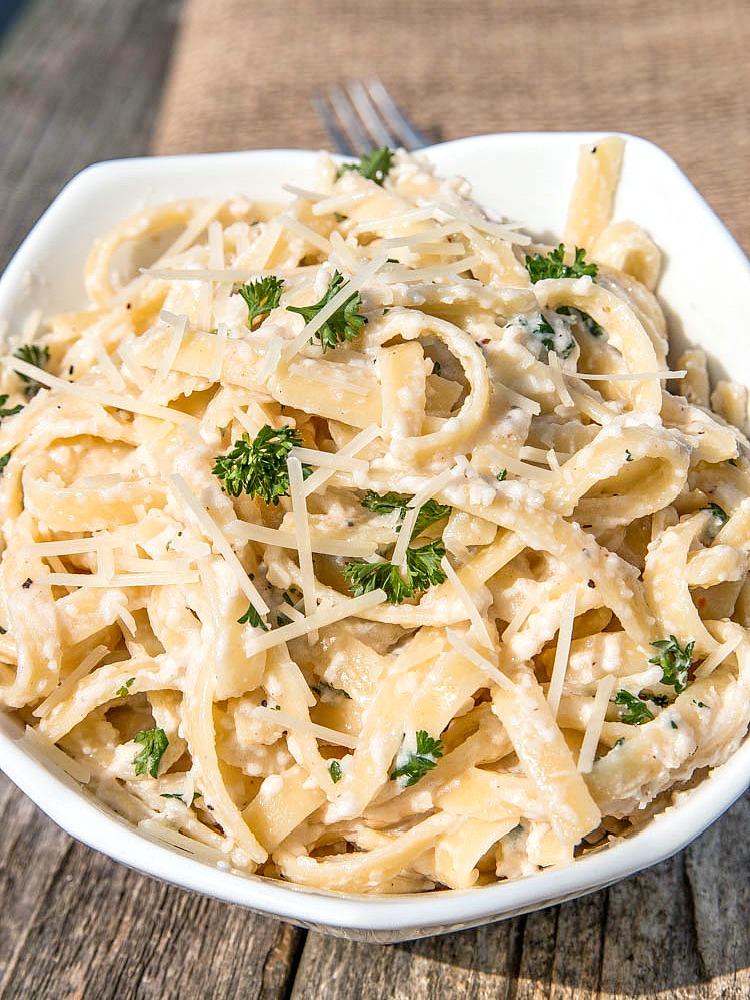 I have to say it came out magnificent. The flavors blended so well together and it tasted as good as it smelled cooking. You could definetly step it up and add chicken, shrimp, or vegetables to this Quick Fettuccine Alfredo, but whatever you do, don't forget the garlic bread :). Wether you decide to add some protein or vegetable or just leave it in its amazing creamy glory, It will definitely leave you feeling full and satisfied, but not heavy and weighed down. So come on and twist your fork around this Quick Fettuccine Alfredo for dinner tonight. xoxo
Quick Fettuccine Alfredo
2015-04-14 22:19:47
Serves 4
A quick and creamy way to Fettuccine Alfredo.
Ingredients
8-oz regular or whole wheat fettuccine noodles-cooked to package instructions
1/2-cup of pasta cooking water
1-tablespoon coconut oil
2-teaspoons minced garlic
3/4-cup plain nonfat yogurt
1/2-cup parmesan cheese + 1/4-cup for topping
1-tablespoon chopped fresh parsley
1/4-teaspoon salt and pepper
1/4-nutmeg
Instructions
Cook 8 ounces whole wheat fettuccine, drain, and reserve 1/2-cup of the cooking water.
Melt coconut oil in a large saucepan over medium heat.
Add garlic and cook for 1 minute.
Stir in pasta water and remove from heat.
Whisk in yogurt, parmesan cheese, parsley salt, pepper and nutmeg.
Add the fettuccine and combine well.
Top with another 1/4-cup of parmesan cheese and serve. Enjoy!
Adapted from Eating Well
Adapted from Eating Well
Fitness Food Diva https://fitnessfooddiva.com/

My Latest Videos