Summer Spaghetti Salad is a wonderful way to enjoy a cold pasta salad loaded with vegetables and seasoned perfectly when you need to feed a lot of people without having to spend a lot of money.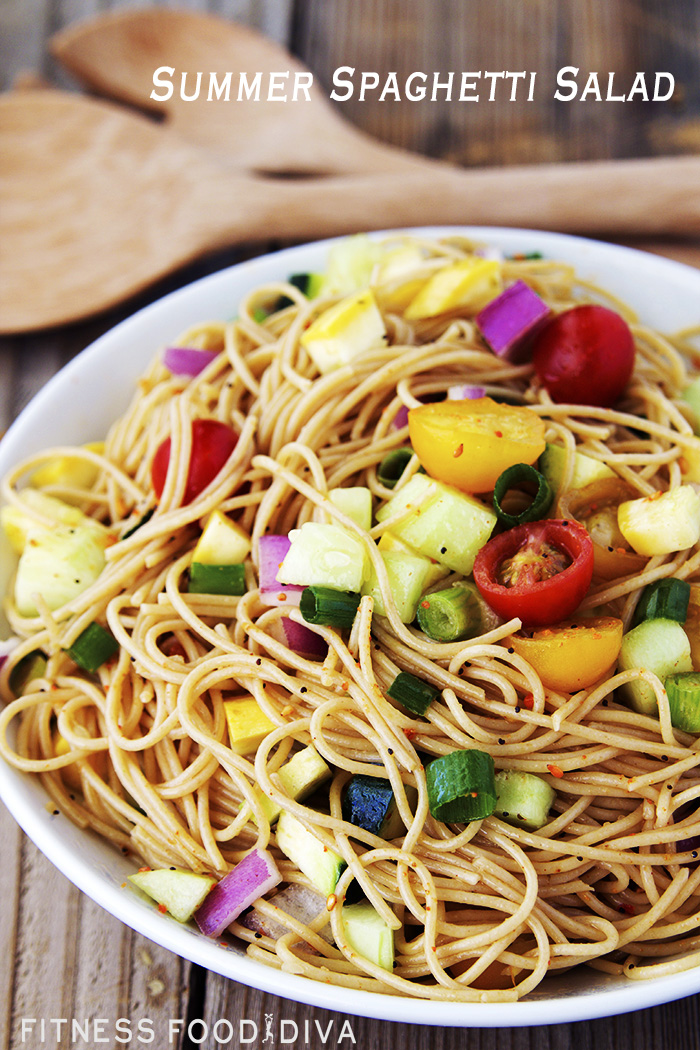 How can you go wrong with bringing a huge bowl of delicious Summer Spaghetti Salad to your next big summer cookout? This Summer Spaghetti Salad will feed to the masses and it only takes a few minutes to prepare. This salad always reminds me of going to our Lake house during the summer. My Mom is famous for her Spaghetti Salad and now I have taken it over and made just a few minor, but scrumptious changes.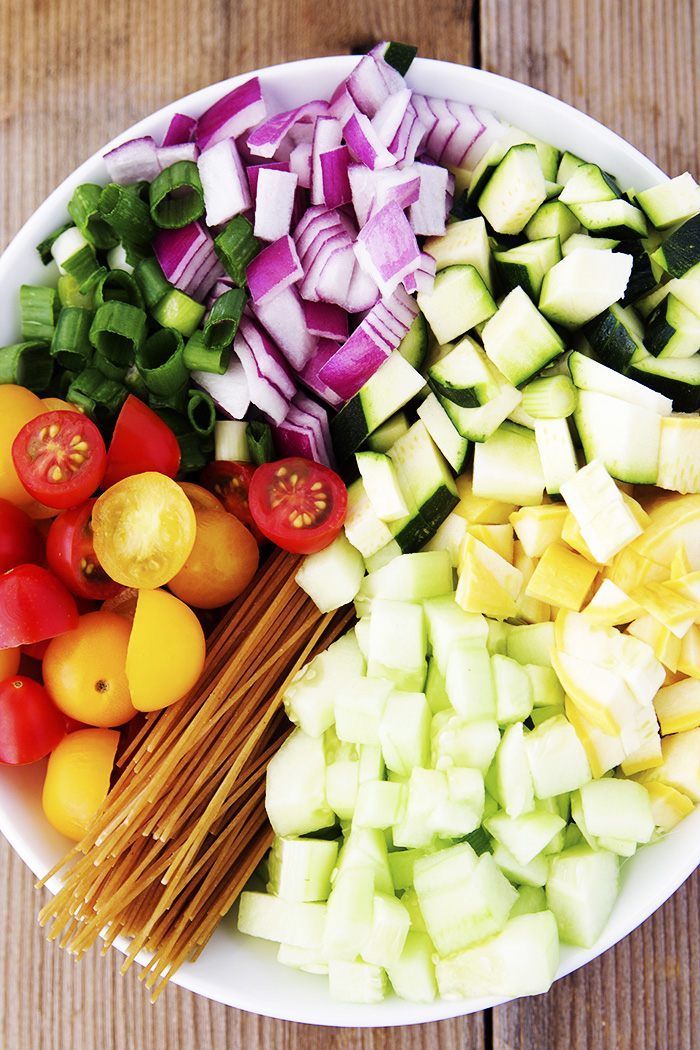 Don't you just love food that brings a smile to your face, not just because it is amazing, but because of the fond memories it brings along with it? I know I do, and thankfully I still get to enjoy this tradition of Summer Spaghetti Salad this summer too. It is loaded with hearty vegetables with just the right amount of "bite" from the green and red onions, not to mention the combination of the salad elegance and Zesty Italian Dressing making it not only tasty but also refreshing.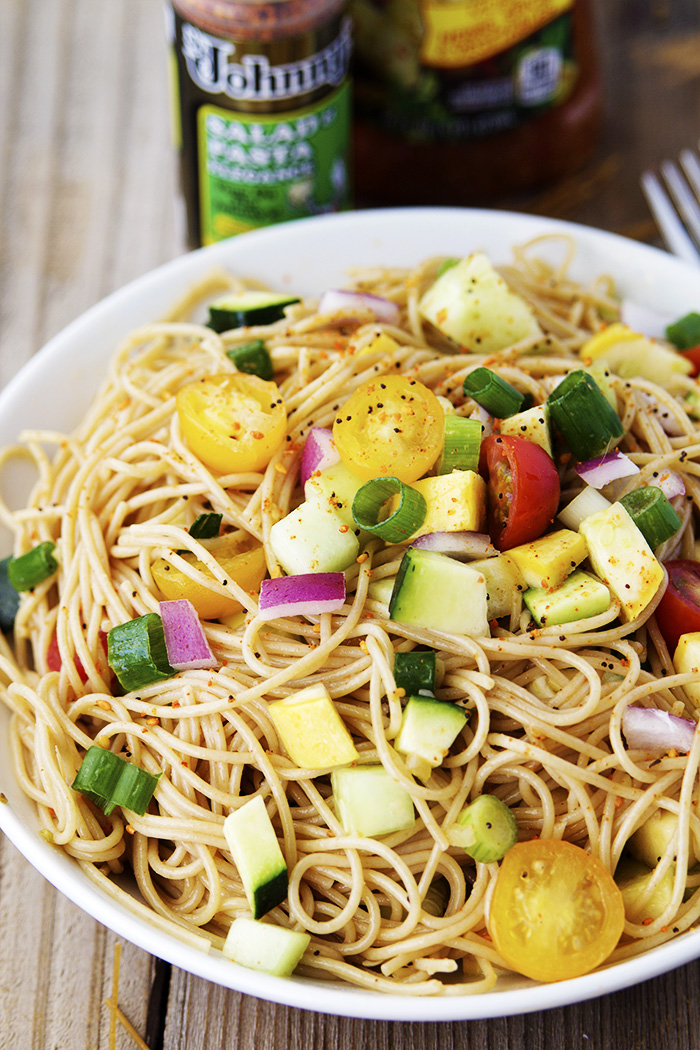 I hope you all have a summertime dish that brings a smile to your face, and I promise you this simple and quick Summer Spaghetti Salad will do just that and will be a new summer tradition for your family too. xoxo