No one said a cheeseburger had to only be between the buns! This Cheeseburger Pizza is loaded with all the goods we like on our burgers, but pizza style.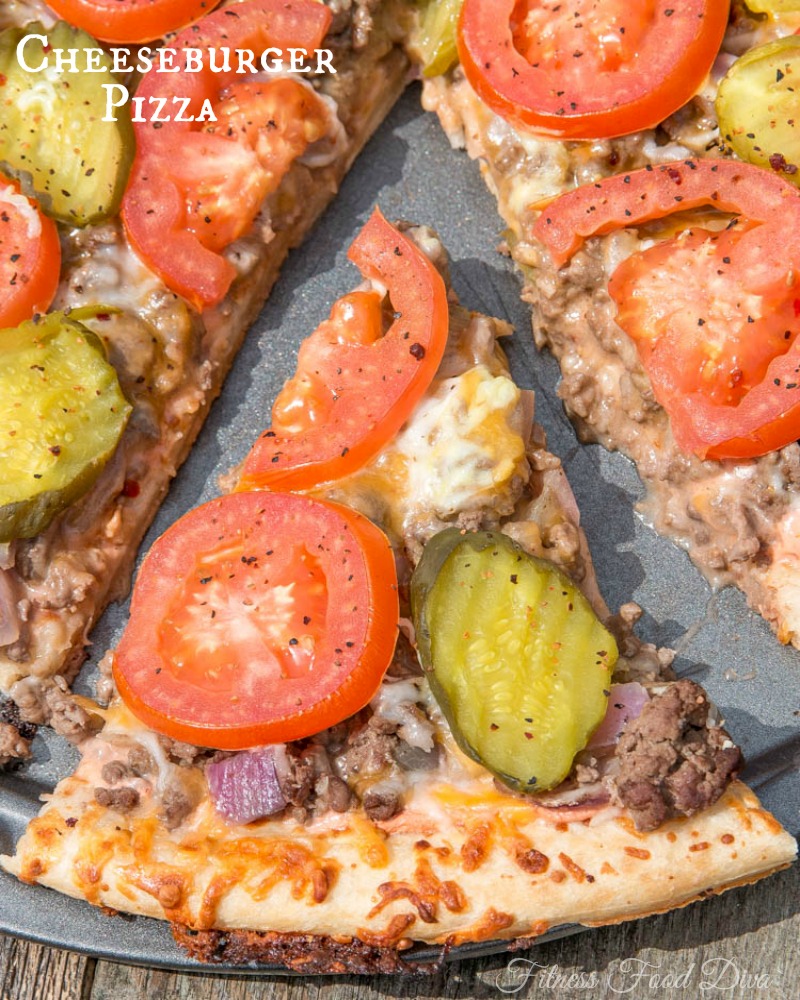 Cheeseburger as a pizza? Oh yes, and it was spectacular. It is so fun to be creative with food and for me this is thinking outside the buns. This Cheeseburger Pizza was so quick and easy to make I am ready to make it again. I think my favorite part about this Cheeseburger Pizza (besides eating it) was the way it smelled coming hot out of the oven. Just like those fast food burgers that makes our mouths water, but a bit on the healthier side. I used extra lean ground sirloin which was nice because I didn't have all the grease to drain off or make the pizza soggy, yet it still provided lots of good flavor.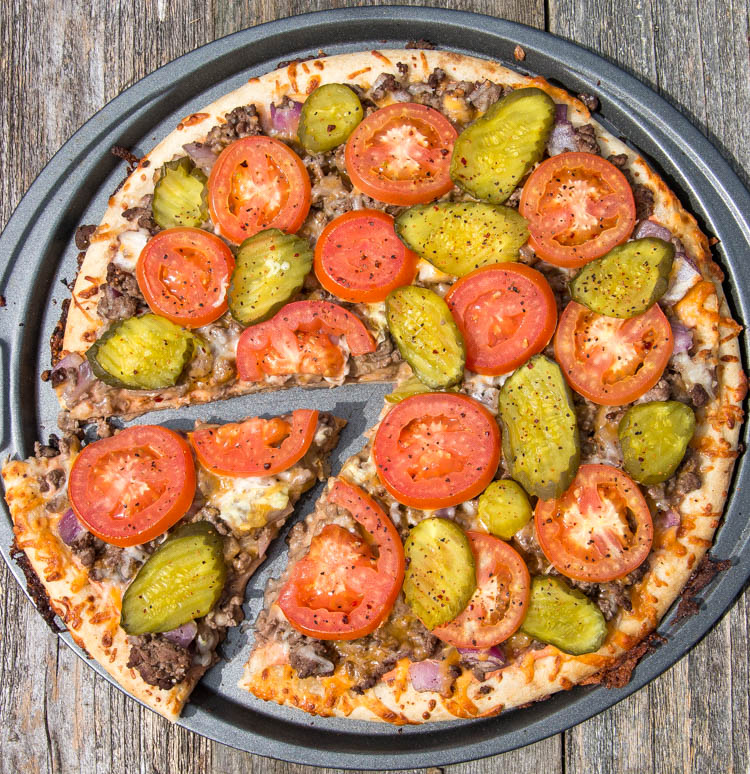 This is one of those recipes you can put together quickly and serve after just 1O minutes of baking. All the condiments on this Cheeseburger Pizza blend and taste so well together, it is a great alternative to fast food and really is a "fast" food. So pull your buns out and throw the pie in, and enjoy every bite of this Cheeseburger Pizza! xoxo.