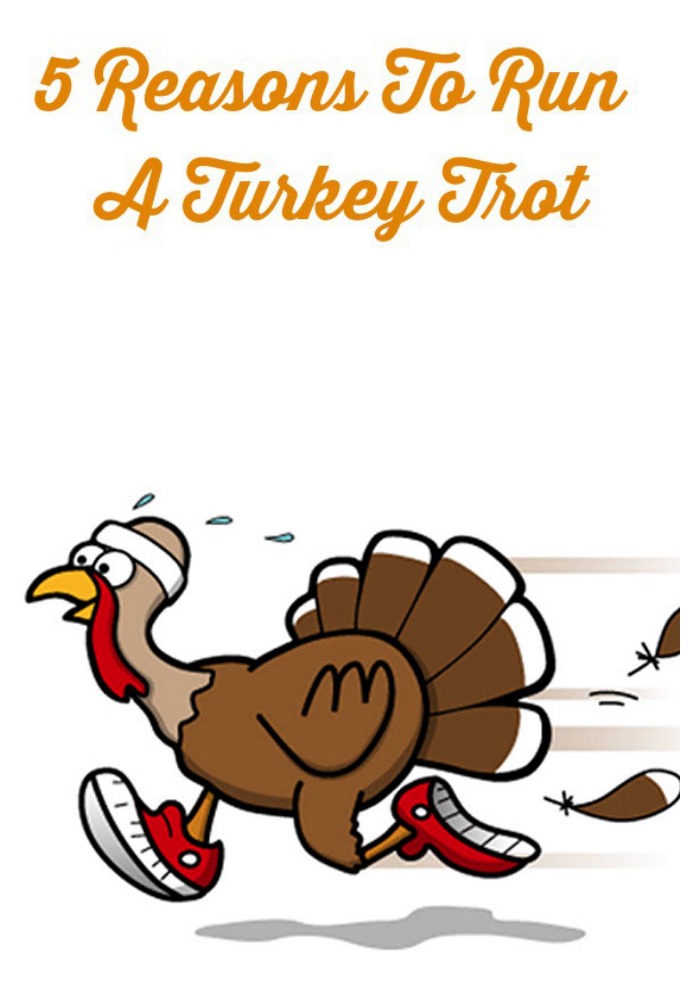 Thanksgiving is a great day for exercise! Here are my top 5 reasons to run a turkey trot!
5 Reasons to Run A Turkey Trot
It's Fun. Let's face it, there is an adrenaline rush to know you are staring off the day that is traditionally a day of rest, eating and lounging around!
Kick Some BUTT. It's 11am, freezing outside and you have just knocked out 5 miles in a thanksgiving themed race. AH-MAZ-ING. Admit it! You've proven to yourself and others you are a winner, and yes, you have done more than most people will do all day. Go ahead and post that finisher's photo to Facebook. Feel Fit-Fabulous! You've earned it.
Thanksgiving dinner is a REWARD! You heard me! A REWARD. Yes, as mentioned above, it is a day of rest but only after you have "KICKED SOME BUTT" in a quality workout. So after a Thanksgiving day Turkey Trot, you can indulge guilt-free in all of your favorite holiday treats and goodies. You've burned enough calories and your body needs a healthy does of protein and carbs to refuel!
Get a T-shirt. Who doesn't love a good T-Shirt showing your community involvement and fitness lifestyle!
Start a New Tradition. Like any tradition, a quality Thanksgiving tradition must start somewhere. Start an active and fun tradition with your family or friends. Bond with some of your best friends and family by chatting it up, dressing up in awesome new fitness clothing or shoes, and celebrating with everyone all in the attitude of gratitude!! Go ahead. Make fun and lasting memories that are Fit-Fabulous!!