Lasagna Soup is a fun way to enjoy the ever popular lasagna dish. Creamy and full of robust flavors, you will enjoy this soup for all the cold days and nights to come.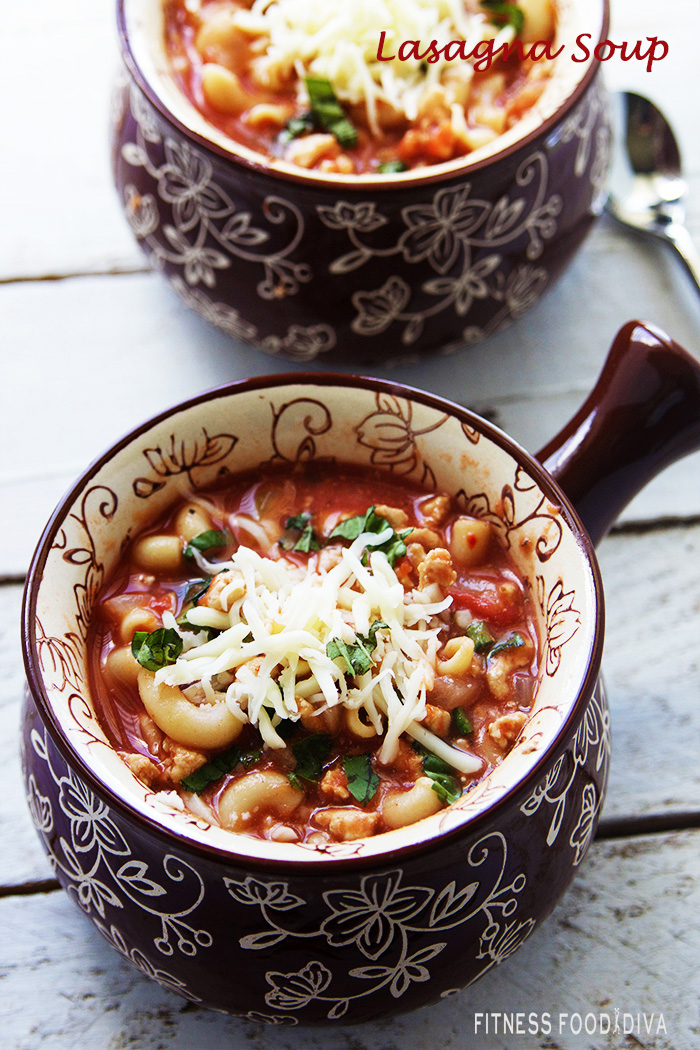 I always get excited to try new recipes especially when they involve a well known, and much loved Italian dish like lasagna. How often do we see some style of lasagna at a potluck, or big family gathering, but now you can eat it soup style, which I love. Lasagna Soup is quick and easy to make you can be made with ground turkey, beef, or sausage. You could also use whatever type of pasta you like. I liked the whole wheat elbow pasta it gave the soup a really good wholesome flavor.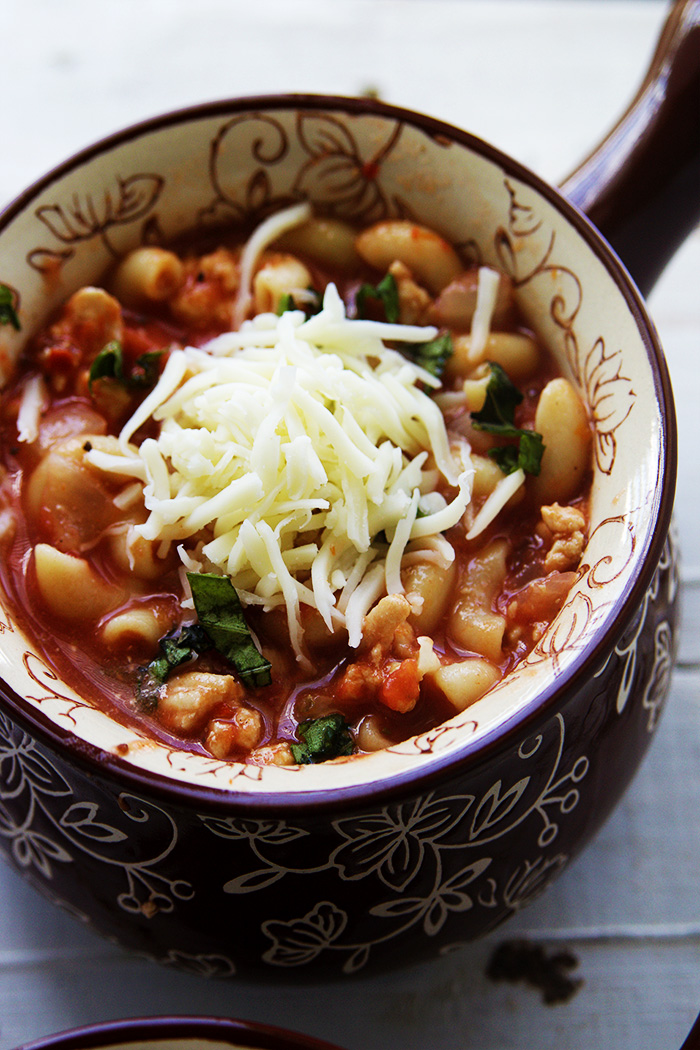 Lasagna Soup is nice and creamy with the addition of the milk and mozzarella cheese and doesn't feel heavy. It is actually a pretty light soup with a bit of a kick with the red pepper flakes. I added a little more pepper flakes than what the recipe calls for because in my house we like it hot. Lasagna Soup is great to make for a large group of people severed with some warm sourdough or garlic bread. It really serves as a complete meal.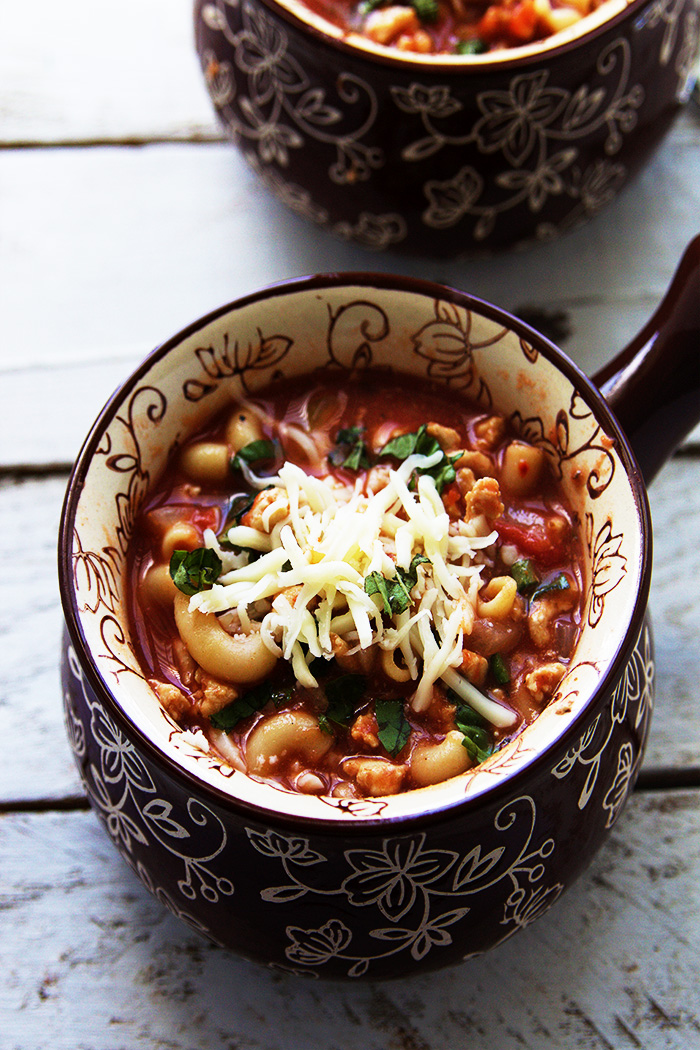 You can make this soup ahead of time and let it simmer on the stove (smells amazing) but I would suggest not adding the pasta until you are just about ready to serve so it don't suck up all the liquid. Lasagna soup is a fun alternative to original lasagna and is a little lighter of a meal. So step out of the box and turn your next lasagna meal into a deliciously creamy version that you can eat with a spoon. xoxo