Thick, creamy, berry goodness is all blended together in this colorful Strawberry-Mango Smoothie just waiting to be enjoyed by kids and kids young at heart!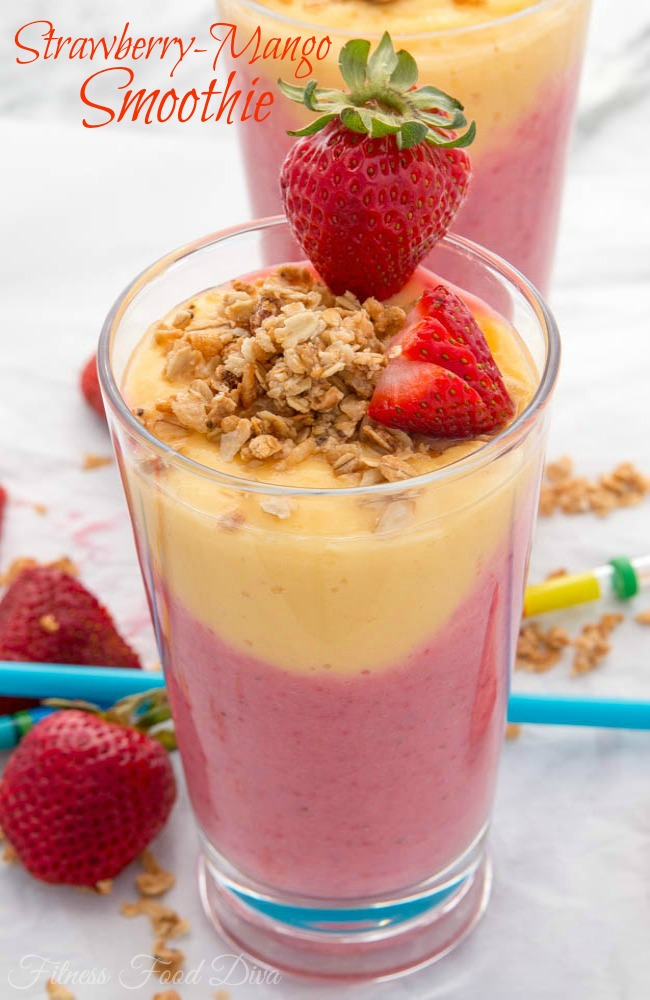 Smoothies are such a fun thing to make because you can add so many different types of fruits to them to make each one taste different. I have to say this Strawberry-Mango Smoothie really hit the spot last weekend while the sun was out and the temperature was up. I had my niece and nephews over for a water balloon fight, which quickly turned into let's just use the hose and drench each other, so I brought these Strawberry-Mango Smoothies out to cool us off and prevent myself from being the next target.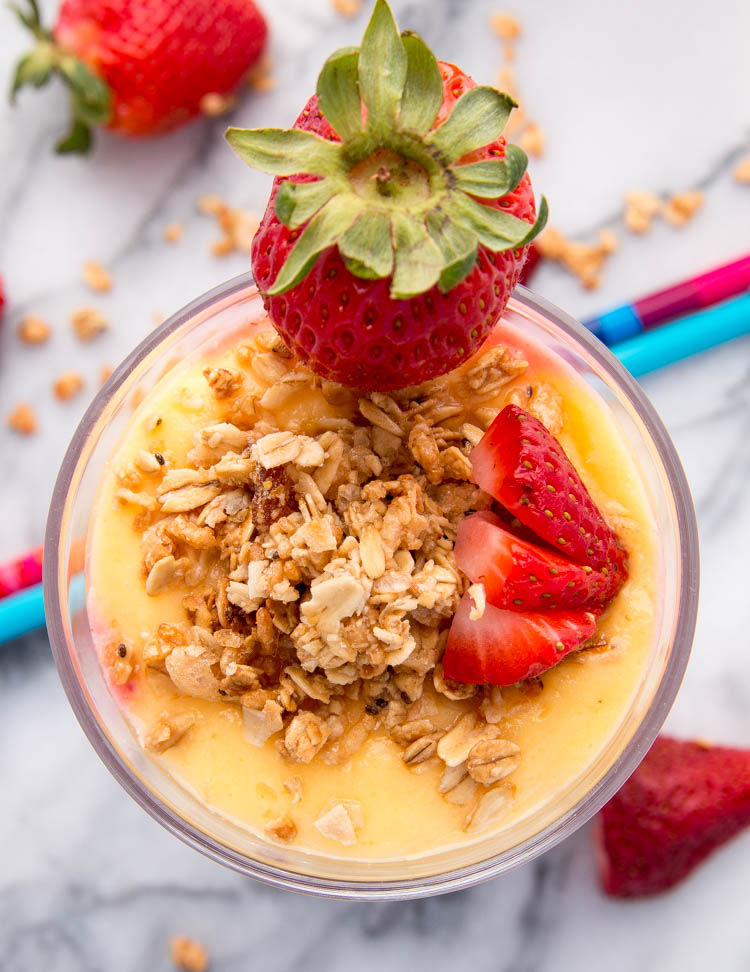 My smoothie distraction worked wonders and all I could hear was the slurping of their straws as they drank their Strawberry-Mango Smoothies to the last drop. It gave them just enough time to rest and refuel until they were back at the water sabotage and I had a backyard of "captain underpants" laughing their little heads off.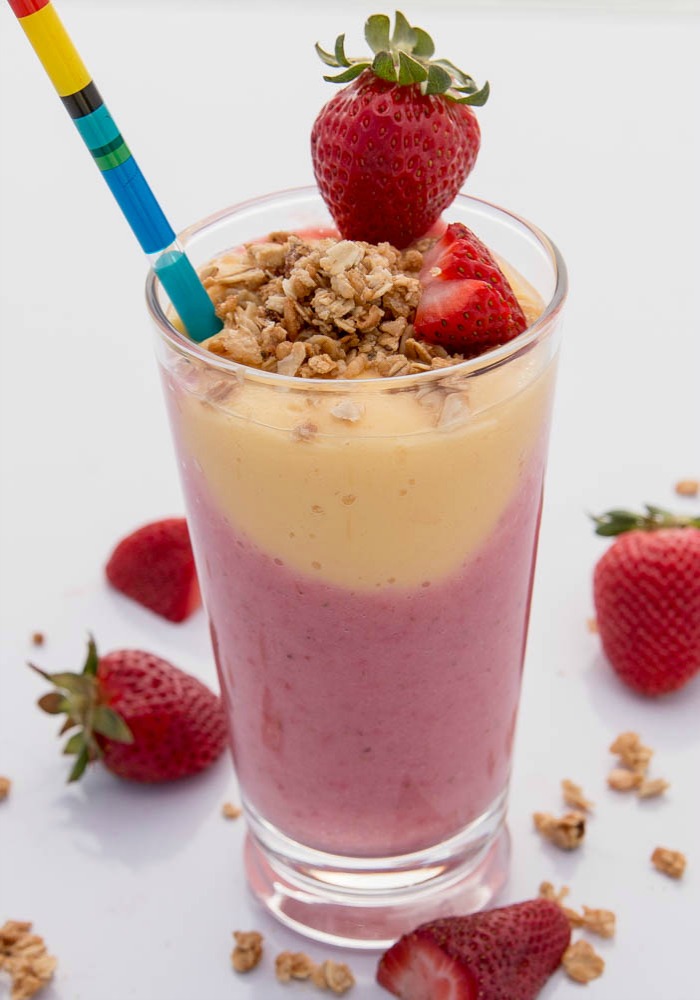 This Strawberry-Mango Smoothies was so quick and simple to whip together and is the perfect fun afternoon snack for whoever is in your backyard running around in their underpants on a hot sunny day. It is rich and creamy and has just the right amount of sweetness from the strawberries and mangos. I topped mine off with some homemade granola, but you could put whatever you want on top or nothing at all. The next time you want to bring all the kids (young and young at heart) to your yard, serve up this delicious Strawberry-Mango Smoothie and all you will hear is the slurping sound of an empty glass. xoxo
Strawberry-Mango Smoothie
2015-05-13 15:20:44
Serves 4
A thick and creamy smoothie, loaded with fresh strawberries and mango.
Ingredients
4-cups hulled fresh strawberries, halved
1 1/2-cups vanilla fat-free frozen yogurt, divided
2/3-cup unsweetened almond milk, divided
2-cups chopped peeled mango
Granola of choice
Instructions
Combine strawberries, 3/4 cup frozen yogurt, and 1/3 cup almond milk in a blender; process until smooth. Divide among 4 glasses. Set aside.
Add mango, remaining 3/4 cup frozen yogurt, and remaining 1/3 cup almond milk to blender; process until smooth. Top strawberry mixture evenly with mango mixture. Sprinkle shakes with granola of choice; serve immediately. Enjoy!
Adapted from Cooking Light
Adapted from Cooking Light
Fitness Food Diva https://fitnessfooddiva.com/

My Latest Videos