Chicken Lime Avocado Soup is the perfect way to warm up for the winter. It is quick and easy to prepare and smells amazing while it's cooking. Soup is such a feel good comfort food, which makes Chicken Lime Avocado Soup the perfect soup to eat while curled up on the couch watching a good movie or reading an enjoyable book.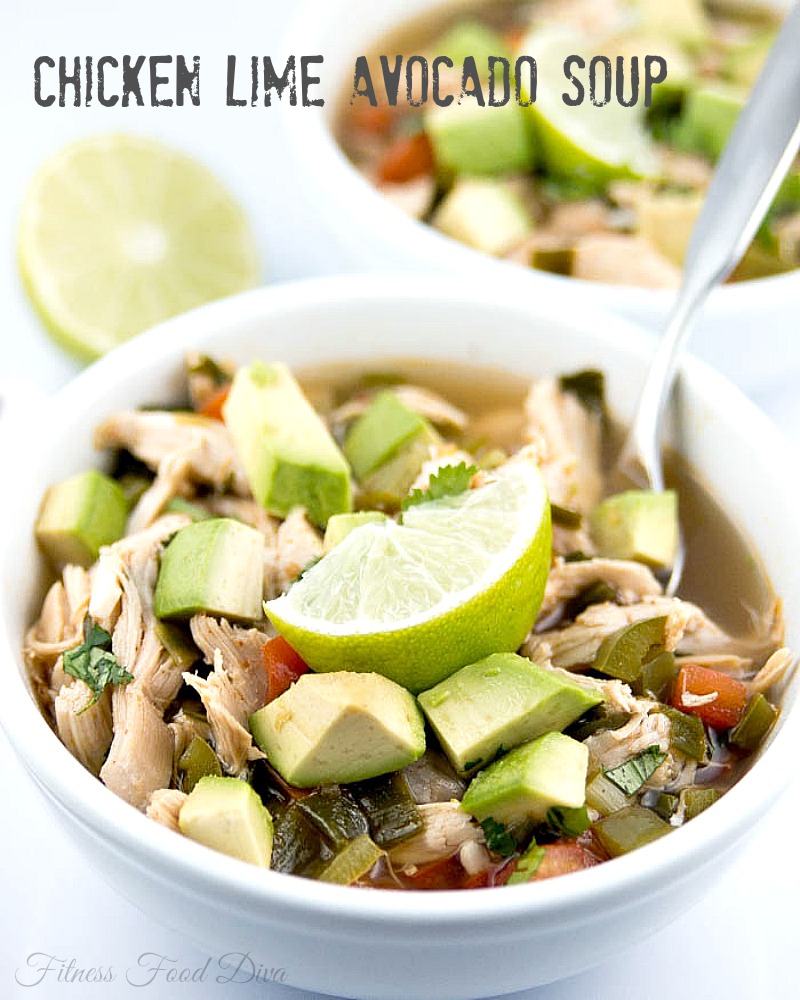 Chicken Lime Avocado Soup is simple, nutritious, and makes a wonderful lunch or dinner meal. There is not one hard thing about making this soup, other than trying not to eat it all before you serve it. It truly has the ideal flavors all mixed in to one big pot of healthy goodness. It's not a taco soup, it's not a tortilla soup, but rather a perfect combination of both, and by adding the avocado in at the end, it gives it just the precise amount of creaminess without being to heavy.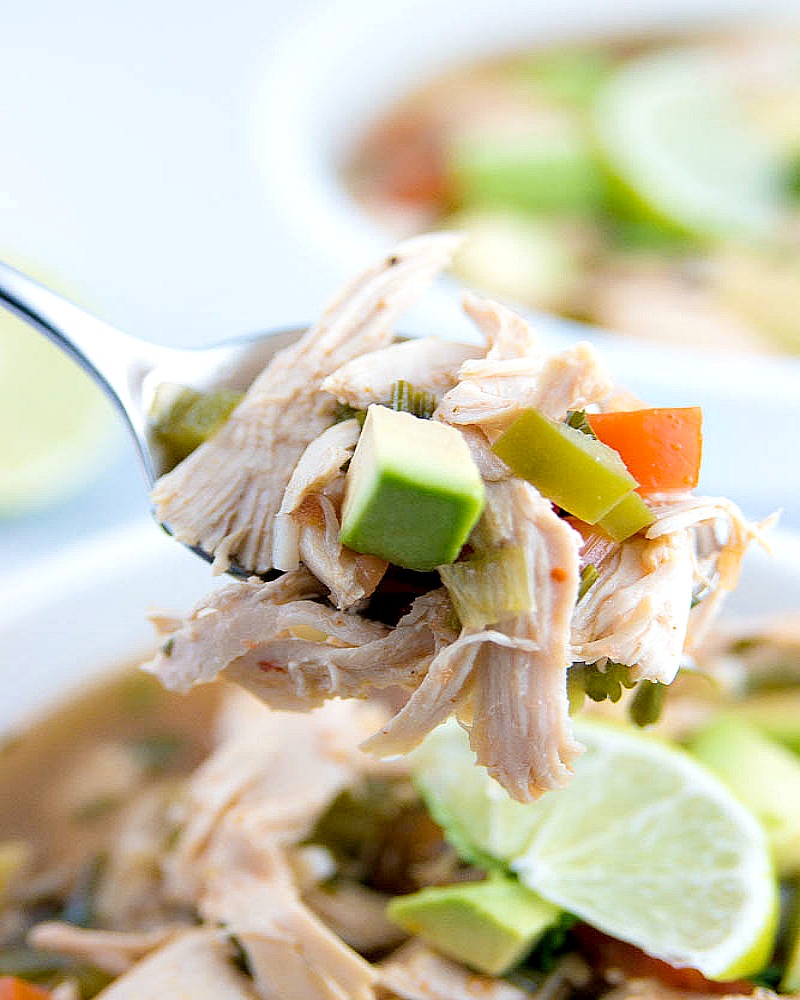 Chicken Lime Avocado Soup has it all, chicken for lean protein, jalapeños for a little kick, garlic and green onion for a tantalizing smell and flavor. The cumin, taco seasoning, and lime juice will really make your taste buds go wild, not to mention the smell that wafts through the house as it is cooking. You could even make this in the cockpot using chicken breast instead of the rotisserie chicken for a perfect meal when you were ready to eat dinner that night. Just add the avocado, cheese, sour cream and whatever else sounds good before serving and your dinner is ready in a snap. Soup is one of the easiest go to meals on the planet, that is why I love making it. Chicken Lime Avocado Soup is a simple and easy meal that will turn a cold winters night into a cozy retreat at home. xoxo
Chicken Lime Avocado Soup
2015-02-26 22:33:21
Serves 5
An amazing blend of chicken, lime, and avocado to feed the soul.
Ingredients
1-cooked rotisserie chicken
1-cup chopped green onions
2-jalapeños, seeded and chopped
2-cloves garlic, chopped
4(14oz)-cans of low sodium chicken broth
2-roma tomatoes, seeded and diced
1-teaspoon cumin
1/2-teaspoon sea salt
1-Tablespoon taco seasoning
1-Tablespoon seasoned black pepper
1/3-cup chopped cilantro
3-Tablespoons fresh lime juice
3-medium avocados, diced
cooking spray
Instructions
Pull chicken off the bone, peel skin off and set aside ( I used the breast meat only).
In a large pot spray bottom lightly with cooking spray and add the green onions and jalapeños, saute until tender.
Add garlic and saute about 1 minute.
Add chicken broth, tomatoes, cumin, salt, taco seasoning, pepper and chicken, bring to a boil and then reduce to medium heat.
Add cilantro and lime juice and mix well.
Add avocados just before serving.
Optional: add cheese, sour cream, or plain greek yogurt before serving. Enjoy!
Adapted from Cookingclassy.com
Adapted from Cookingclassy.com
Fitness Food Diva https://fitnessfooddiva.com/

My Latest Videos