Time to dust off the slow cookers and think about easy delicious meals we can set and forget. That is just what I did with this heart healthy Slow Cooker Chicken Stew.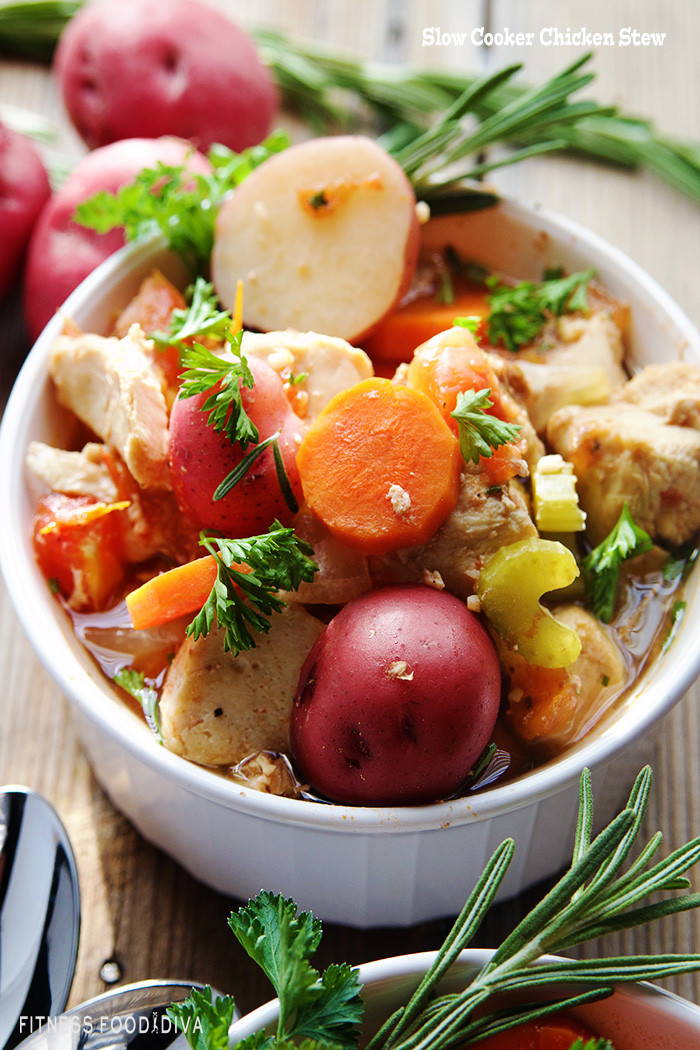 So by now you should all know how much I love simplicity and that is why I enjoy using my slow cooker for amazing meals that don't require a lot of fuss. Over the weekend I threw this Slow Cooker Chicken Stew together and It was pretty impressive. I have to say I haven't cooked much with fennel seed, but with that, the balsamic vinegar, and the rosemary small spices sure pack a bunch of delicious flavor.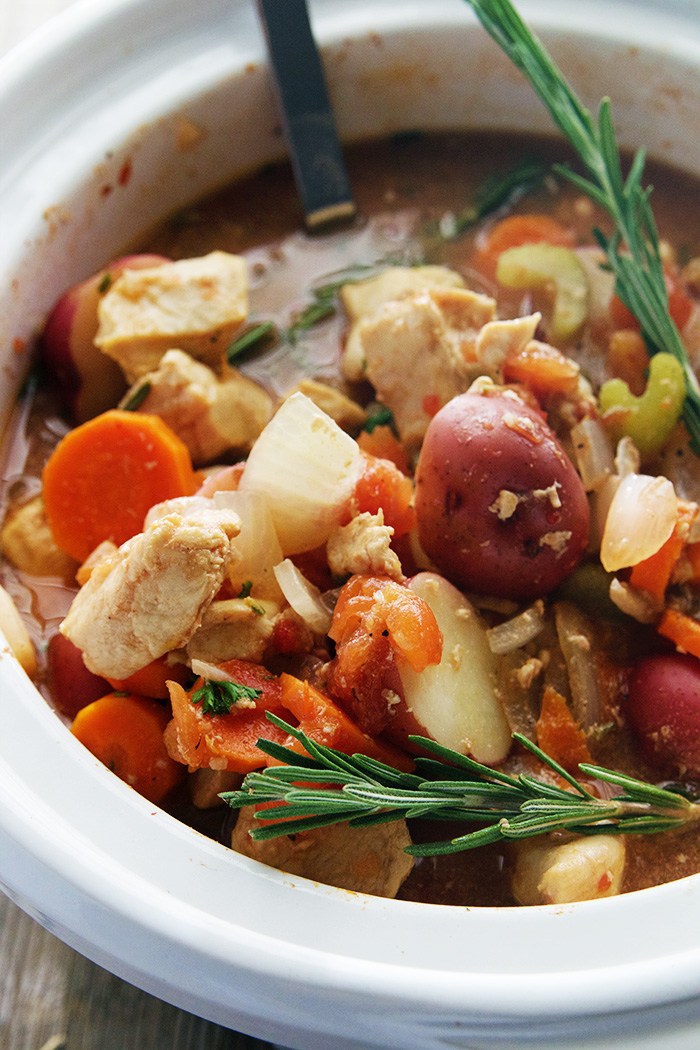 And of course I love this stew because it is full of chicken, (one of my faves) and all the ingredients just work to add flavor and depth. One thing I did do that I learned from my Mom growing up is I added a tablespoon of sugar (I used the sugar splenda blend) to the stew once it was all cooked. It adds a great flavor and doesn't taste sweet. I served this Slow Cooker Chicken Stew with some fresh baked whole wheat rolls for dunking and making sure every bowl was wiped clean. It would be great with any type of bread or crackers or just on its own.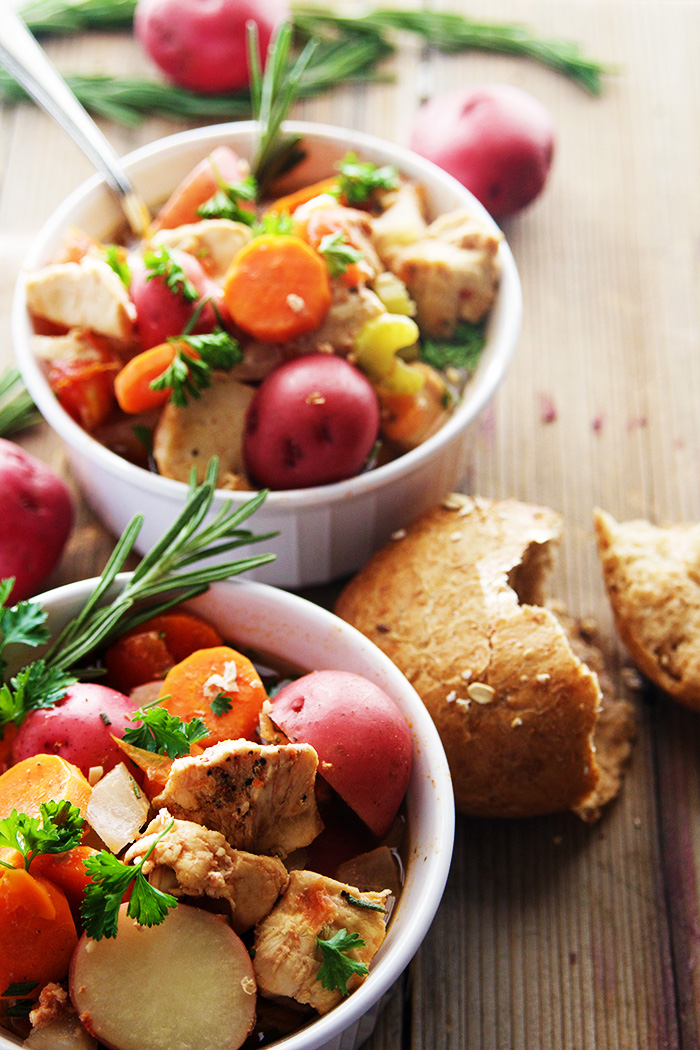 So let your slow cooker do all the work, while you go get other things done and come home to a fabulous warm Slow Cooker Chicken Stew that is done in 4 hours and is a snap to make! xoxo