A creamy and delicious soup ready to eat in just 15 minutes? Absolutely, with this Tomato-Tortellini Soup it will be all you need to keep warm this winter.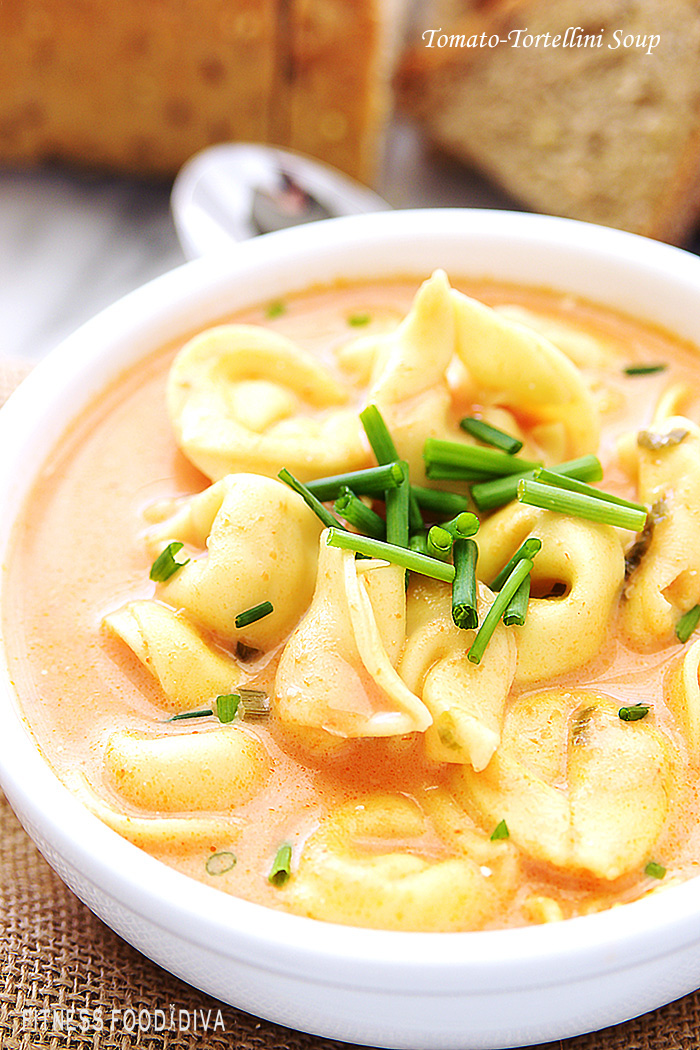 One of my favorite soups growing up was tomato soup. I know that may sound weird, but I loved it. It was always so creamy and warmed me up on a cold day. I loved dipping some fresh warm bread into it, it was like a delicious treat when my mom made it for me. This Tomato-Tortellini Soup reminds me of those day, but with a flare. The cream cheese with chives and onions gives it such an amazing flavor you don't even need to add anything else to it, and it makes it super creamy, just the way I like it.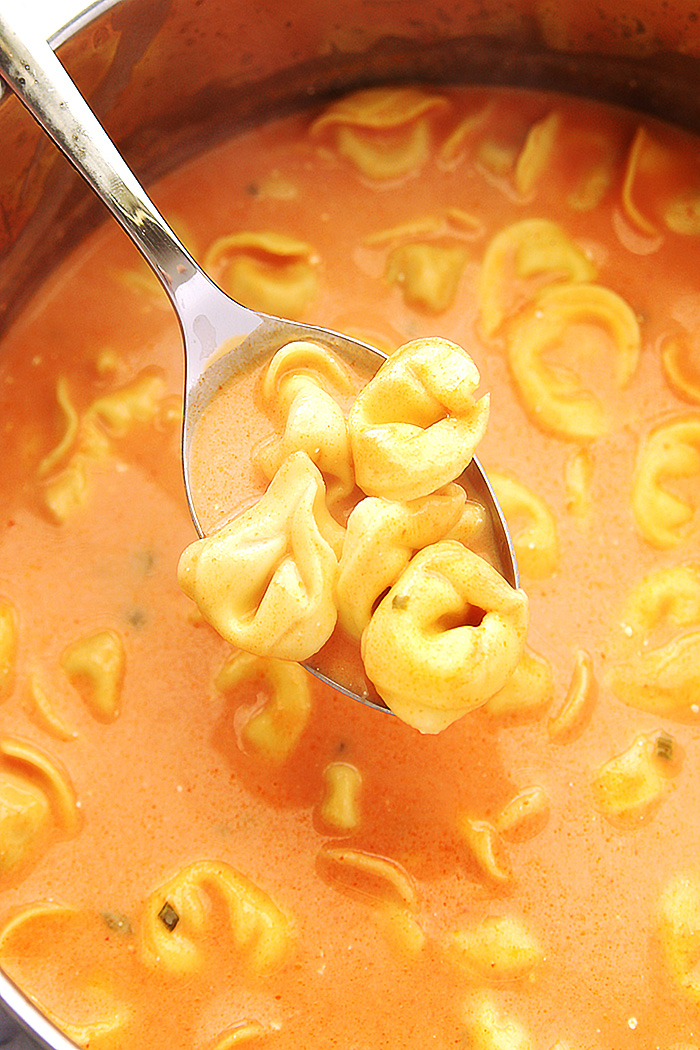 Tomato-Tortellini Soup would be so yummy in a bread bowl served on a cold day with some fruit infused water. The perfect lunch or dinner to put a big smile on everyones face. The best thing besides the amazing taste, is how fast this soup is to make and how few ingredients it takes to make it.. LOVE THAT! I am all about simplicity and this is one soup that checks that box. So in the grown up version of my childhood soup I love the addition of tortellini's to add just a bit more texture and flavor to each bite.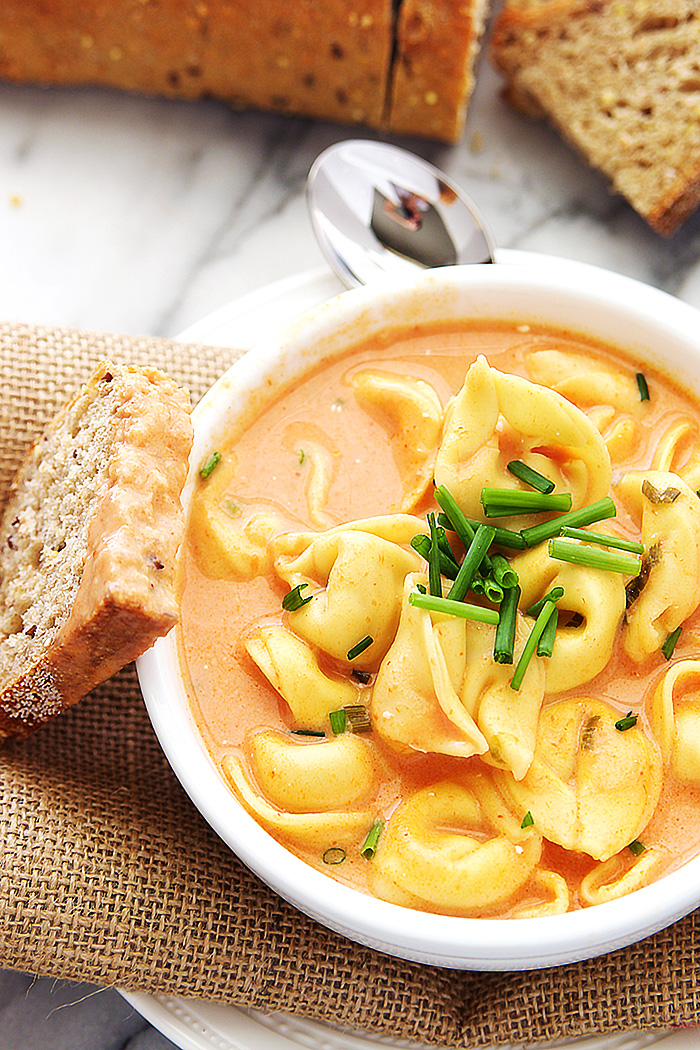 Soup always does a body good, and this Tomato-Tortellini Soup will fill you up and keep you satisfied. Each bite as creamy as the next. So if you are in a bind and need a quick and delicious meal in minutes, whip up a batch of this Tomato-Tortellini Soup, warm some sough-dough bread in the oven and eat you hearts out! xoxo
Tomato-Tortellini Soup
2015-12-20 22:23:39
The perfect light and creamy tomato soup, ready in less than 20 min.
Ingredients
2-14 ounce cans reduced-sodium chicken broth or vegetable broth
1-9 ounce package refrigerated tortellini
1/2-8 ounce tub cream cheese spread with chive and onion
1-10 3/4 ounce can condensed tomato or tomato bisque soup
Snipped fresh chives (optional)
Instructions
In a medium saucepan, bring broth to boiling. Add tortellini; reduce heat. Simmer, uncovered, for 5 minutes. In a bowl, whisk 1/3 cup of the hot broth into the cream cheese spread until smooth. Enjoy!
Adapted from Better Homes and Gardens
Adapted from Better Homes and Gardens
Fitness Food Diva https://fitnessfooddiva.com/

My Latest Videos